Activities over the Festive Season
---
ALL GOOD WISHES FROM EVERYONE AT THE CENTRE @HALTON TO OUR ALL OUR VISITORS, USER GROUPS AND VOLUNTEERS.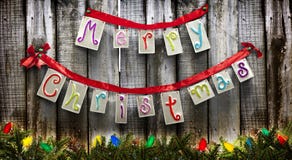 COFFEE SHOP OPENING ARRANGEMENTS
We have decided to open the Centre Coffee Shop from 10am to 5pm during the school Christmas Holidays closing  only on 24th, 25th  and 26th and also  31stDecember and  1st January.
Visitors are welcome to pop in for coffee and cake or a light lunch, and use our great outdoor playground and skate park facilities.
CLEAN UP DAY
On SUNDAY 3rd JANUARY 10.00am – 2.00pm there will be a Clean Up Day at The Centre.
Help is needed to replace the ceiling lights in the Main Hall with a new energy efficient version, take the Christmas decorations down and do any small jobs including touch up painting and maybe a bit of gardening.
Refreshments will be provided.  If you can help, please contact Maureen on tel: 01524 811316 to help with numbers for catering.
NEIGHBOURHOOD PLAN
A small group people has been asked by the Parish Council to help devise a Neighbourhood Plan which will help develop a shared vision of the village.  Neighbourhood planning provides a powerful set of tools for local people to ensure that they get the right types of development for their community where the ambition of the neighbourhood is aligned with the strategic needs and priorities of the wider local area.
This group is looking for volunteers from across the entire village to get involved.
Contact Paul Hartley on email: dingdongbangon@hotmail.com if you would like to contibute